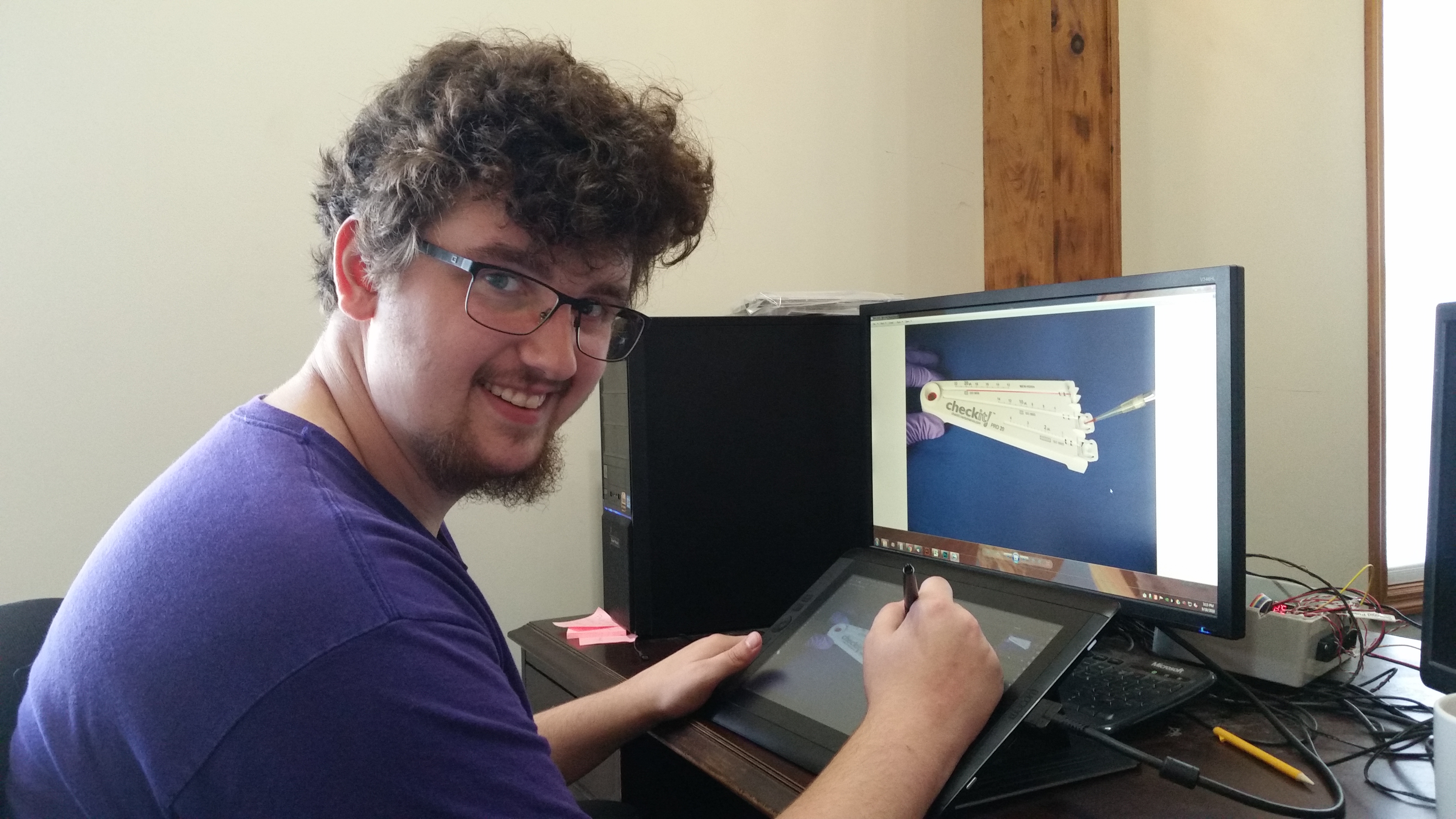 Brandon is a born tinkerer. He enjoys the hands-on aspect of his job and finds himself continually inspired by the instruments and the people he works with on a daily basis.
Brandon's unique position allows him to dabble in many projects. As a graphic designer, he does everything from product photo modifications to layout and assembly of manuals to ad design. He loves discovering new ways to use Photoshop, which he learned on his own through experimentation and tutorials.
As a project assistant, Brandon is frequently asked to help with instrument testing. He streamlines data analysis for our science team by creating graphs and charts to organize test data. Brandon prides himself on his attention to detail, always striving for perfection from the way he conducts the test to the way he represents the data.
Outside the office, Brandon loves to keep busy with a variety of art-related endeavors.