Disposable Face Shields Now in Production – Helping to Reduce the Spread of COVID-19
In a matter of days, we have retrofitted our facility, added equipment and mobilized staff to help meet the unprecedented demand for
Disposable Face Shields
. Our team is working around the clock to ramp up production and serve the critical needs of medical professionals, first responders, and public servants at risk. We feel it is our duty to use our biotechnology expertise and resources to help meet the needs of this vital community. In addition, our laboratory instruments are being used by researchers to study COVID-19 and fight other life-threatening diseases, like Cancer and Alzheimers.
Our local news station aired a TV segment about the work we are doing to manufacture Disposable Face Shields and get them into the hands of those who serve on the front lines. View video
here
and read article below for the full story.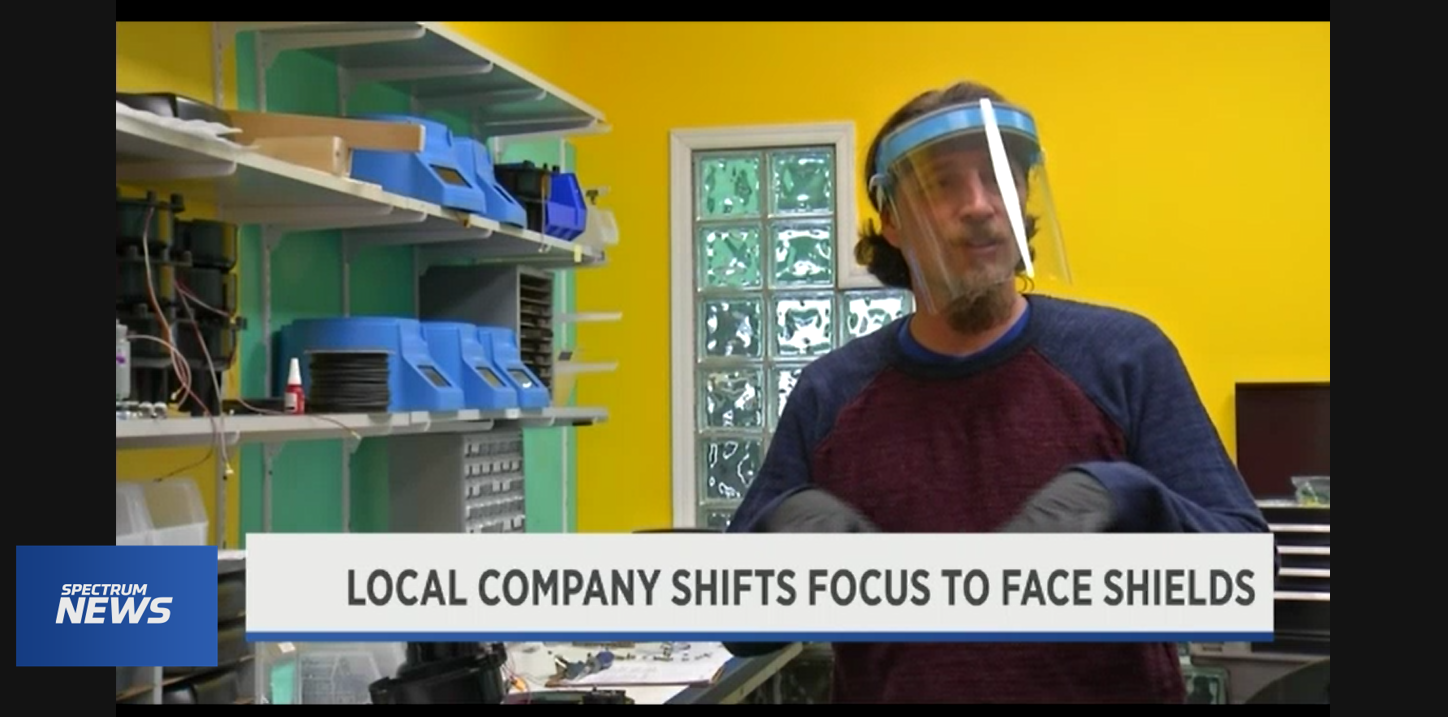 Bio-Tech Company Creates Devices To Help Workers On The Front Line
By Melissa Steininger
PUBLISHED 8:00 PM ET Mar. 30, 2020
A bio-tech company in Rensselaer County is used to making machines that help in the study of viruses and diseases. Now the company is stepping out of its comfort zone to help protect those on the front lines fighting the coronavirus.
Medical Devices are assembled by hand at Next Advance in Pittstown. The company was started by Ian Glasgow in 2003. The company designs and creates medical and laboratory devices which help scientist's research diseases and viruses. Eric Lapier is a scientist for the company.
"I actually have the ability to help many scientists in many different fields do their research so in some ways, I feel like I have a greater effect here than I did doing the research," says Lapier.
The equipment is used in labs around the world. It gives researchers the tools to fight diseases like Cancer and Alzheimer's. It's also useful to study new viruses, like the coronavirus.
"We do have customers working on COVID-19 so it feels good that we're helping in that battle," said Glasgow.
They say it's important to be able to work fast to stop the spread.
"As a research company we're able to understand more about it to help prevent future occurrences of the disease," Lapier added.
However, the workers still felt like it could do more.
"Basically everyone who works here is already in the business and we're proud of the fact that we're out there helping find cures for diseases," said the company president.
So they came up with a plan, to help those on the front lines. However, it wasn't easy, as certain materials are hard to come by amid the pandemic.
"It was a scramble to find the materials and supplies," said Glasgow.
"We're able to take our strengths and retool," added Lapier.
The company will create face shields to protect those working in hospitals as the nation faces a shortage of protective gear.
"They're on the front lines we're just trying to help out where we can," said Glasgow.
The disposable shields will be medical grade and the company plans on making more than 40 thousand in a week and a half.
"We are able to create these where we can actually make sure that they are clean and safe," said the scientist.
All of it done by hand, on an assembly line, just as their laboratory devices.
"We're used to making hundreds in a year, not tens of thousands in a week."
However, the company says no challenge is too big, when it comes to helping their own.
"Ultimately the reward will comes when we're able to reduce the spread of COVID-19," said Lapier.
The 40,000 shields will be sent to hospitals across the country. Next Advance hoping hospitals in the Capital Region could benefit. They say if there's a high demand- they will continue to produce them.