Have You Heard? 2020 update to AVMA Guidelines
The AVMA has published the 2020 edition of the AVMA Guidelines for the Euthanasia of Animals. Per section 12.2 (and others), "the conditions for the use of CO2 with rodents in the laboratory have changed from a recommended 10% to 30% of the chamber or cage volume/min to a recommended 30% to 70% of the chamber or cage volume/min."
Automated Euthanization Device Ensures AVMA Compliance
Now you can ensure that your laboratory rodents are humanely euthanized without disrupting your laboratory workflow. The Quietek™, in use worldwide since 2013, is the original, affordable, fully-automated instrument specifically designed to ensure compliance with 2020 AVMA guidelines. (It is also designed to withstand urine and excrement.)
Ask us about a 30 day trial.
Takes the Guesswork Out of Euthanasia
Designed by animal research facility managers and scientists, easy to use, accurate system ensures that you correctly administer CO2 by automatically calculating gas delivery for your cage volume and desired fill rate. CO2 conditions will be consistent every time, thereby eliminating a source of variation.
Fail-Safe and Easy to Operate
All you need to do is press the start button. There are no valves to turn (or accidentally leave open) between runs and no regulators to adjust. Ideal for the inexperienced, sleep deprived, or overworked laboratory technician. The Quietek also features a key lock that prevents unwanted or accidental tampering with the settings.
Reduces Impact on Your Lab
The Quietek seamlessly integrates into your current protocols. Use it with most common chambers or cages. Lids are available in several sizes.
"An optimal flow rate for CO2 euthanasia systems should displace 10% to 30% of the chamber or cage volume/min. Prefilled chambers are unacceptable."
American Veterinary Medical Association (2013) AVMA Guidelines for the Euthanasia of Animals: 2013 Edition, Pg. 49
Easy Compliance
The Quietek seamlessly integrates into your existing workflow with no additional training required. Just push the "Start" button to operate.
Prevents Errors
The recommended gas rate is administered appropriately, every time. Use the key lock to prevent settings from being changed.
Consistent
The Quietek eliminates variation in CO2 induction conditions which can change tissue characteristics. A run timer allows you to document conditions for each animal.
Humane
Flow and pressure sensors ensure that the flow of CO2 is accurate, so that ethical standards are maintained. With this precision, you can tailor the flow rate as desired within the guidelines, such as to be more gradual or to save time.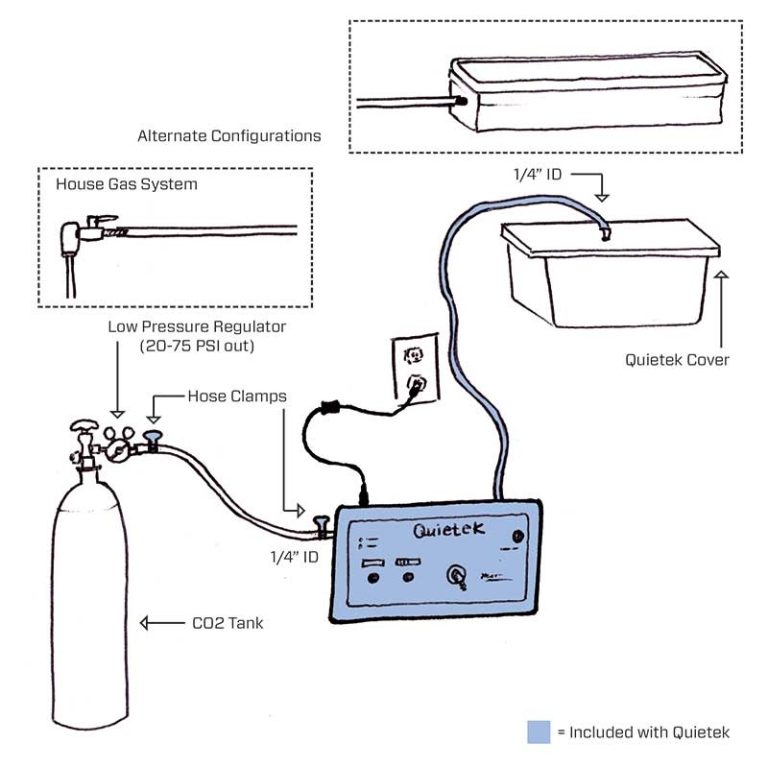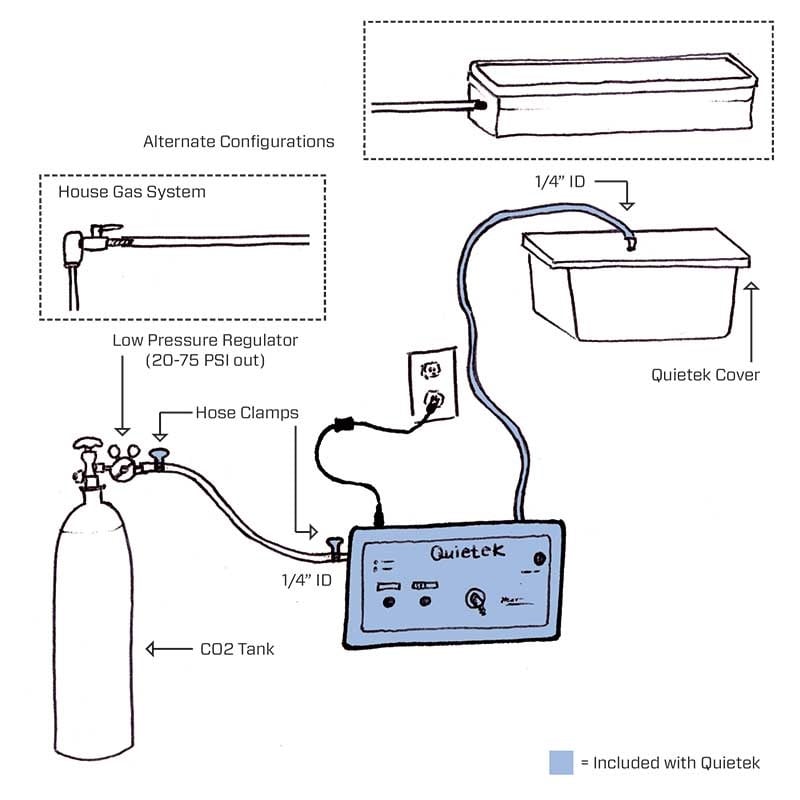 No animals were harmed or euthanized for the main purpose of developing or testing this product. The AVMA has not certified this product.