Overview
Doing our part to help save lives during the COVID-19 pandemic
Our disposable face shields are designed for healthcare workers, universities, research facilities, law enforcement, and other professionals where risk of exposure to potentially hazardous pathogens, such as COVID-19, is possible.
Provides a barrier against COVID-19, bodily fluids, sprays and chemicals
Secured by a soft, adjustable headband
Clear plastic for maximum visibility
Wear with or without goggles
Disposable
Made in the USA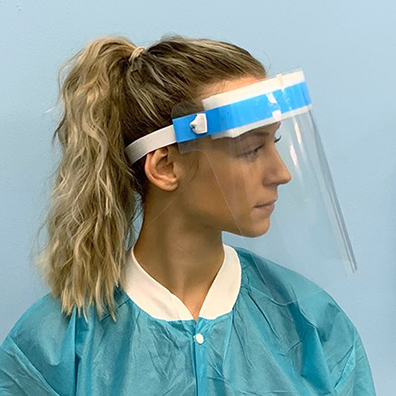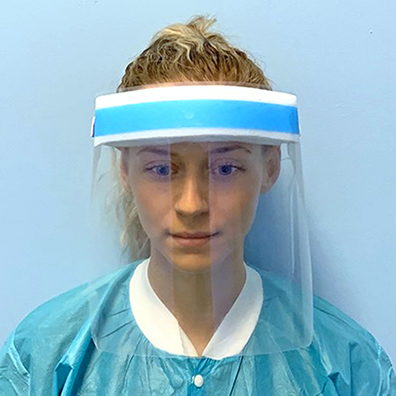 For pricing call 1.518.674.3510 or email [email protected].
Available NOW in limited quantities!
The coronavirus has put lives of so many medical professionals, first responders, and public servants at risk — as well as their patients and families. We felt we had a duty to use our biotechnology expertise and resources to help meet the needs of this vital community. To that end, we have retrofitted our facility, added equipment and realigned staff duties to help meet the escalating demand for disposable face shields. Our team is working around the clock to ramp up production and serve your critical needs.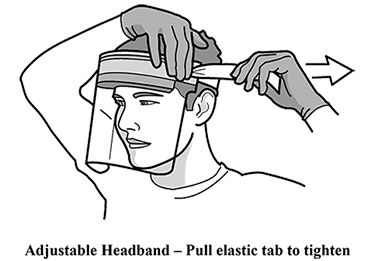 What our customers are saying
"We are so grateful to the team at your company. Each nurse is grateful as well for the personnel protection and I know, without saying it, each patient is grateful as well. You are helping us save lives of people you do not know but their family will be eternally grateful!
Your order is coming just in time. I did breathe a sigh of relief that we are getting 100 more tomorrow. It adds a second level of security to the nursing staff.
Hope one day we get to meet the team to personally thank each one of them. Also, a personal thank you to you as well!
Be well and we are blessed to have your help!"
Myra May, New Vista Health Services
"I just wanted to thank you so very much for the COVID masks. We received them last night, and we really appreciate them, they are wonderful. You guys are amazing that you're doing that, it's a blessing to a lot of people, really. So you should feel proud about that."
Fran Goldsher, Office Manager, Pioneer Valley Periodontics