Bullet Blender® Gold Models with 4°C Cooling
The Bullet Blender Gold model Bullet Blender combines dry ice cooling to keep samples at 4°C, insulation to keep homogenization quiet, and extra-powerful homogenization to give you the excellent results.
Features in all Models
Agitation:

 Vigorous agitation at a range of frequencies and in multiple directions, for thorough homogenization of even the toughest samples.

Capacity:

 Process up to 24 samples in 1.5 mL tubes, 12 samples in 5 mL tubes, or up to 8 samples in 50 mL tubes.

Cooling:

 Air Cooling™ (all models except the basic Bullet Blender) reduces heating up of samples with ambienat air. Sample tube oscillation in open air ensures good convective cooling.

Easy To Use:

 Just set the speed and time and press start.

Speed Control:

 Adjustable to handle gentle vortexing to homogenization of bones.

Worldwide:

 Power supply can be used anywhere worldwide.

CE Certified:

 All models are CE certified.

Risk Free:

 2 year warranty and 30 day money-back guarantee.

Made In The USA
3 Key Advantages
---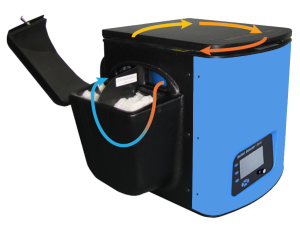 1. Samples stay cool.
"Gold" models keep samples near 4°C.

---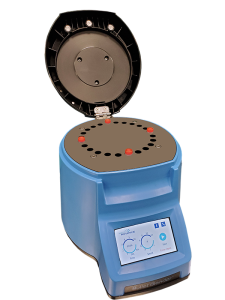 2. Easy to use.
Simply load standard tubes with sample, beads, and buffer.

---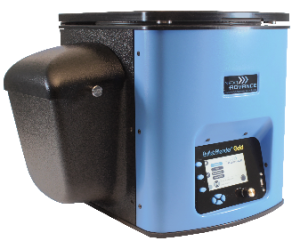 3. High value.
Costs less due to its elegant, innovative and reliable design.