Simple, user friendly operation
Works well with robots or multi-channel pipettes
Measure 8 channels simultaneously
Easy to read markings indicate volumetric accuracy
Available in several models to measure different dispense volumes
Dye is included with each cartridge
Minimal evaporation of dye for more accurate results
Elegant design
Compatible with all makes of multi-channel or electronic pipettes
Universal compatibility with all liquid handlers than can handle well plates
Works with solutions containing high DMSO concentration
Compatible design for seamless programming in liquid handlers (see dimensions)
Made in the USA
Checkit Go is engineered for liquid handling robots or multi-channel pipettes.
It instantly verifies the accuracy of up to 8 channels simultaneously!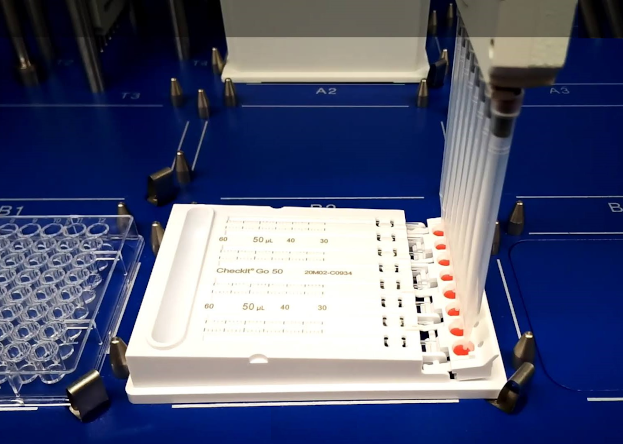 Works well with robots…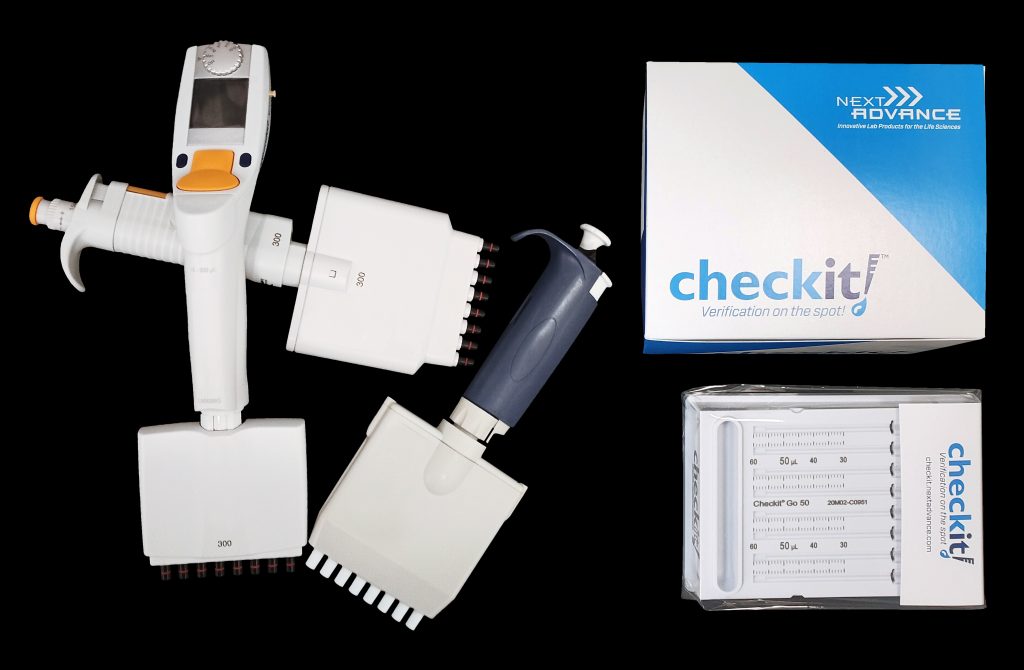 …and multi-channel pipettes.
---
Want to evaluate single channel pipettes? Try the original Checkit Pro!
Watch this video to see how easy it is. Learn more here.