This video illustrates a typical RoboRocker program. The platform travels to the first tilt angle, pauses for perhaps 15 minutes for the culture medium to perfuse past the 3D cell or organoid culture. The medium empties from the uphill well to the downhill well. After this pause, the platform travels to the reverse angle and pauses for the culture medium to perfuses back through the 3D cell or organoid culture.
RoboRocker Programs
The RoboRocker stores 6 programs. They are easy to select and run, and easy to create or edit.
The RoboRocker is very easy to use. Just select the program and press Start. Each program can have up to 4 tilt angles, although just 2 tilt angles is most typical. The rate of travel from one tilt angle to the next is programmable from extremely slowly to a gentle rocking speed. Once the tilt angle is reached, the platform can continue to the next tilt angle, or it can pause at that angle for the desired length of time, from one second to many hours. 
Starting a run is simple, just follow these steps: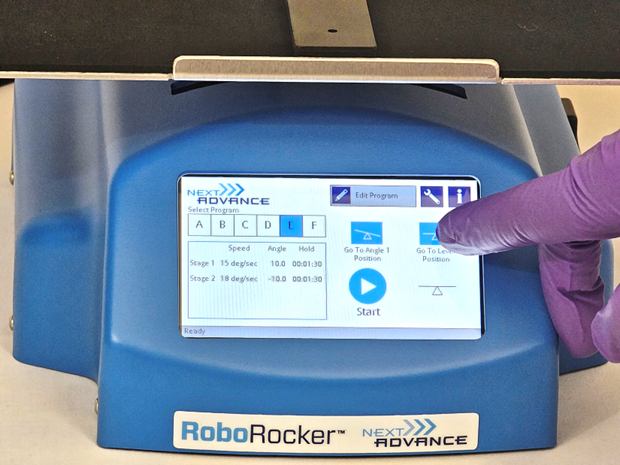 Choose the starting position.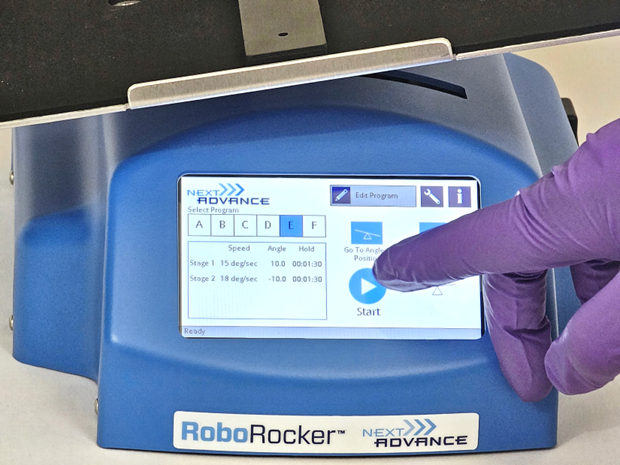 Create, Edit and Save a Custom Program
Modifying your custom program is quick and easy with an intuitive touch screen. Follow these steps: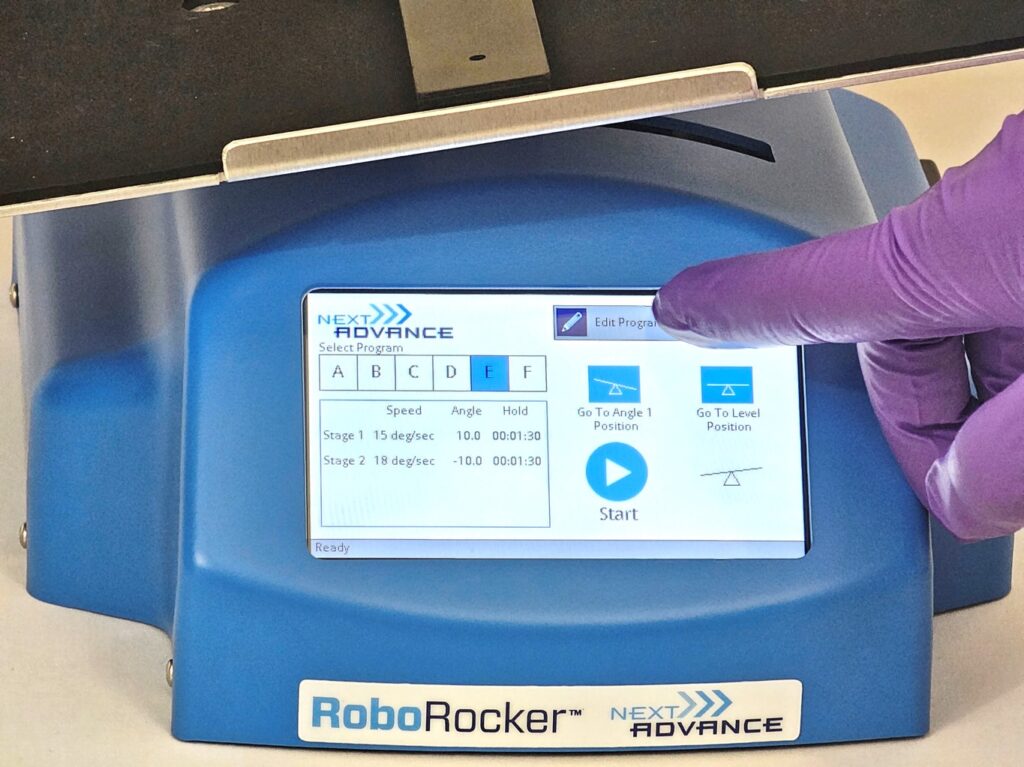 First, choose a program and then press Edit Program.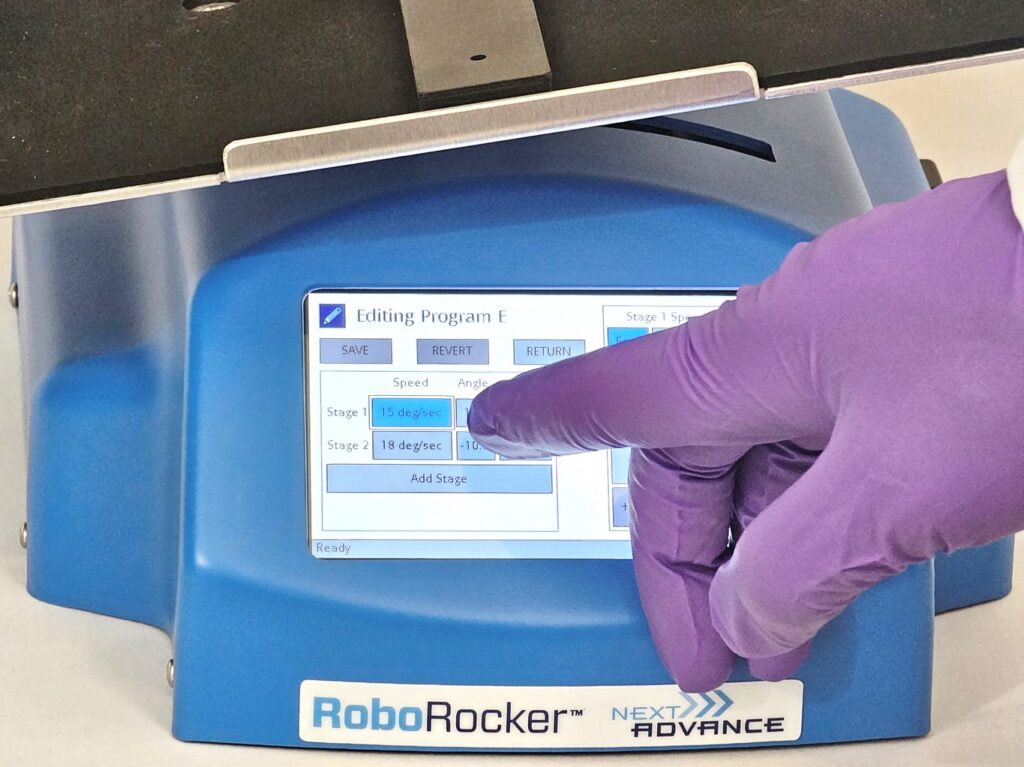 Select the speed, tilt angle, or pause duration to edit.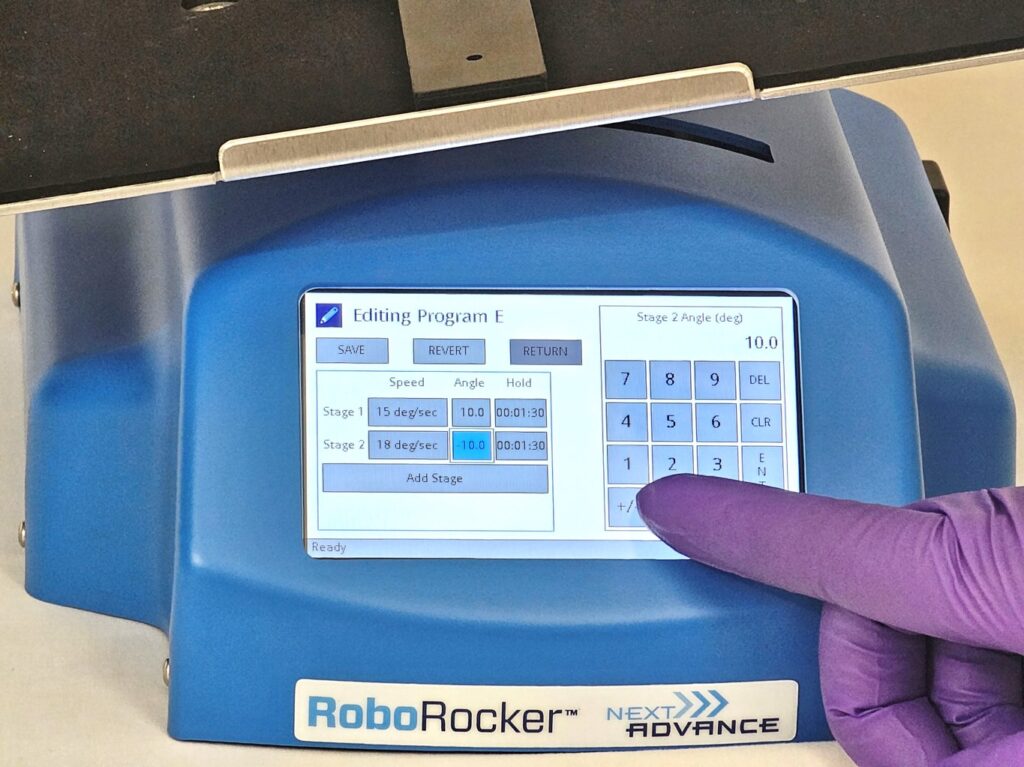 Program the values then press Enter.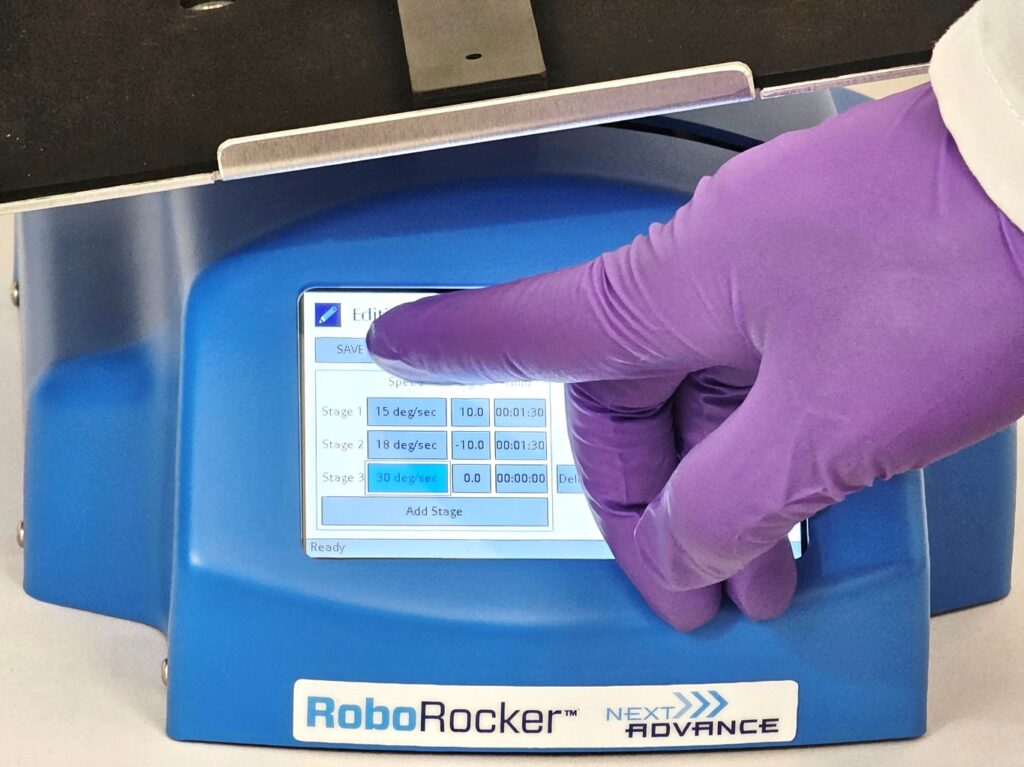 Save the revised program then press Return to go back to the home screen.
Perform Diagnostics and Maintenance Testing
Run a test program by following these steps: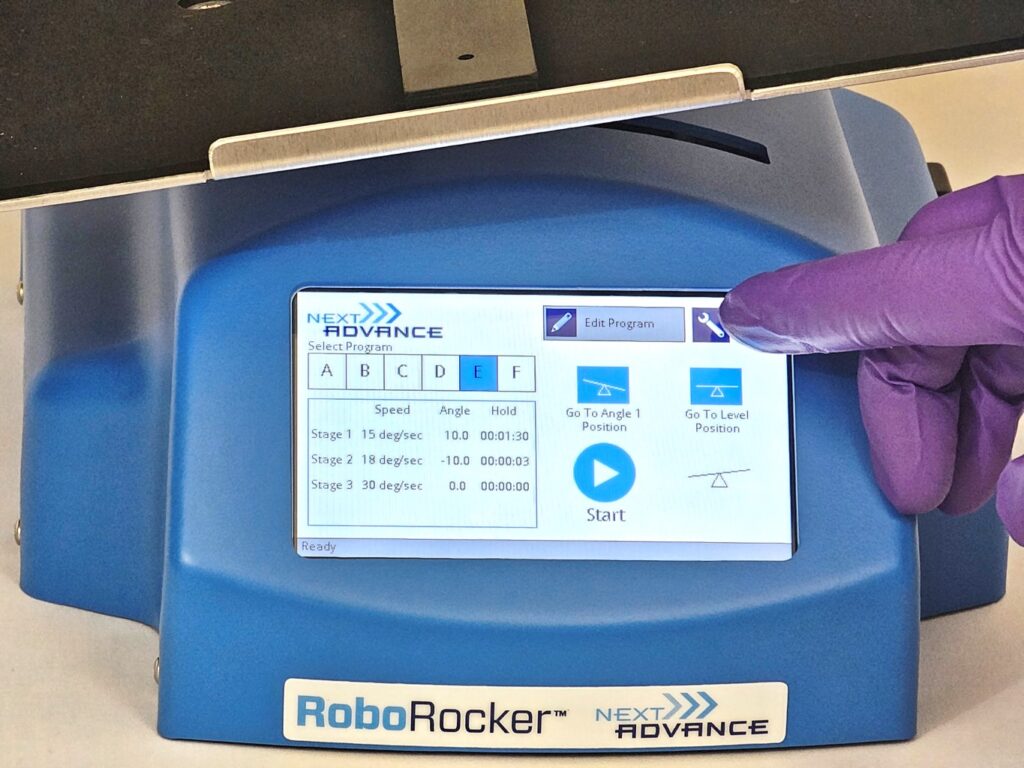 Select the tool icon for the diagnostics screen.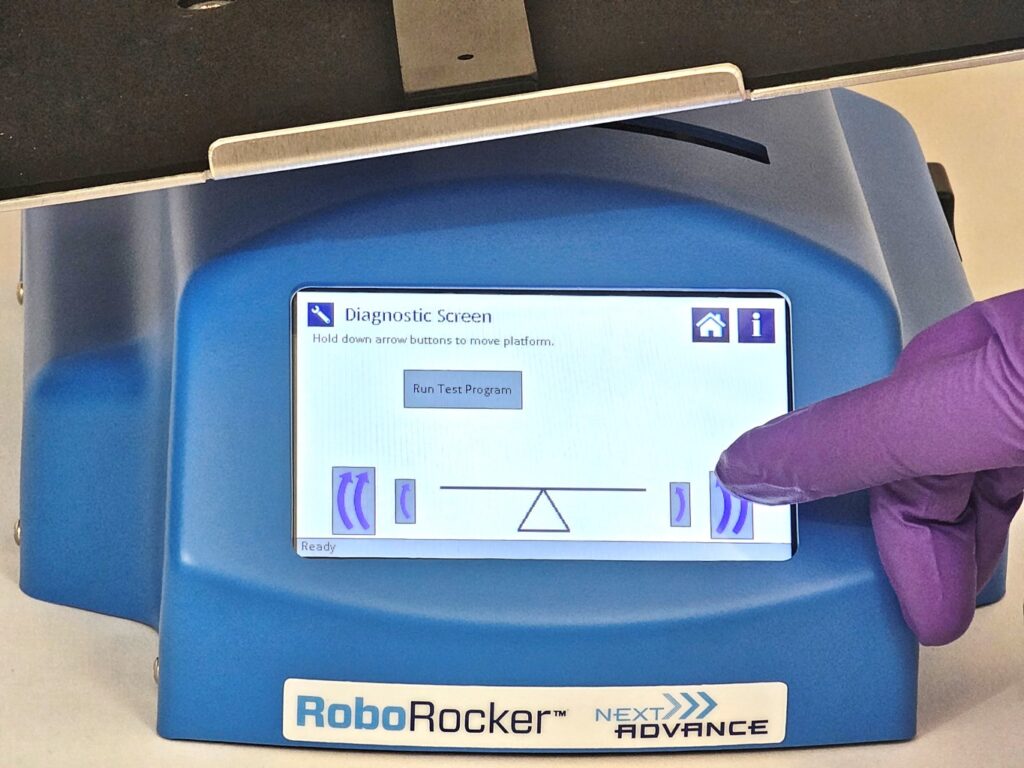 Hold down the arrow buttons to move the platform.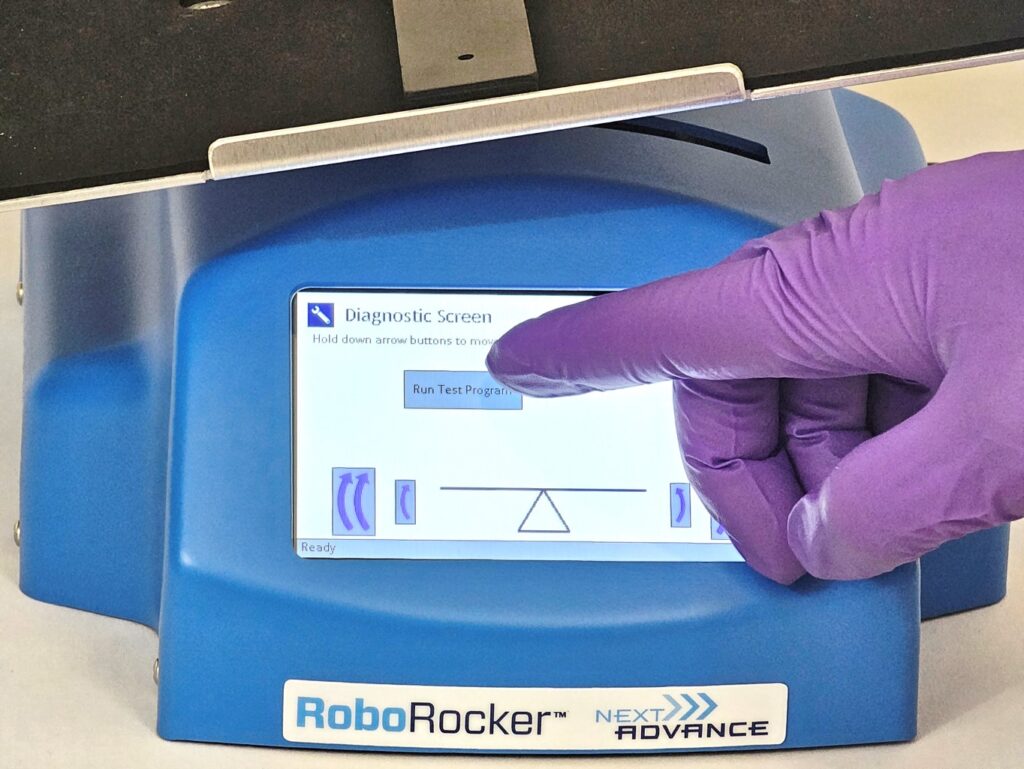 Run the test program by pressing the button.
More information about the RoboRocker is easily accessible on the touch screen.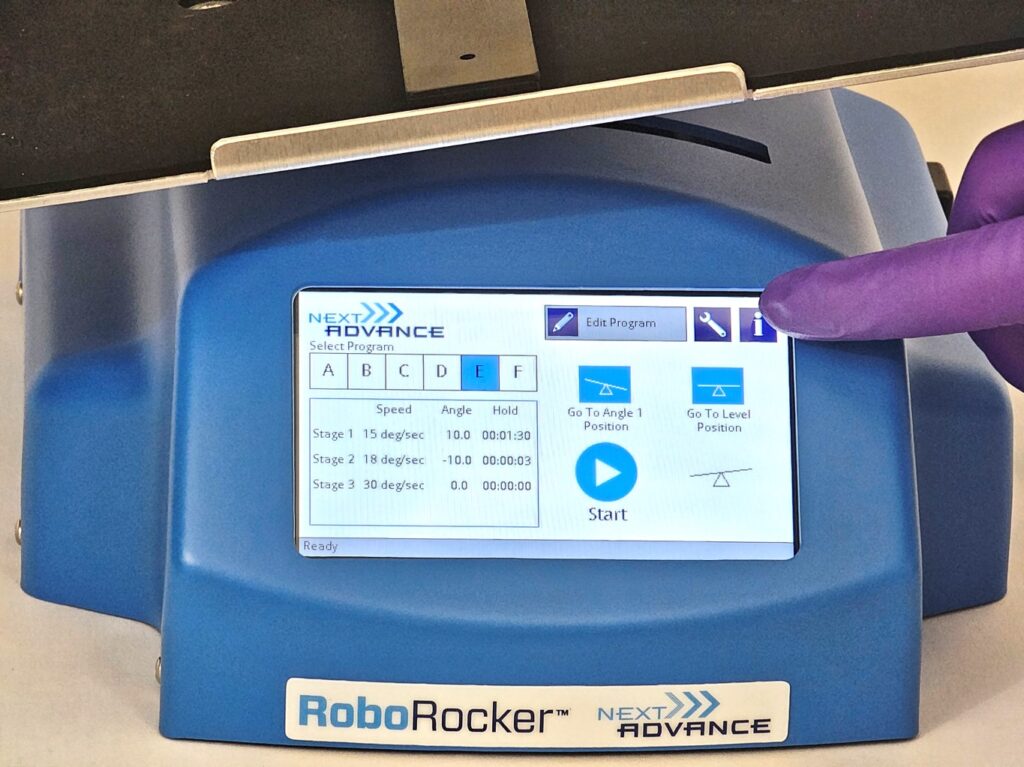 Select the information icon in the top right corner.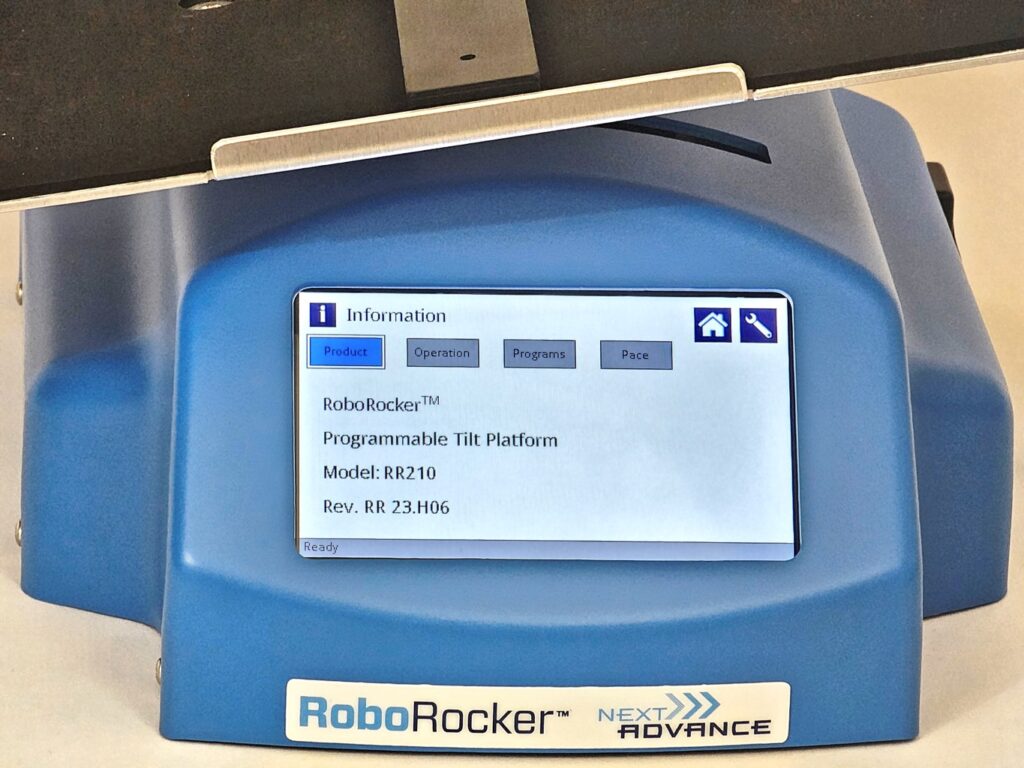 View the model and rev. of your RoboRocker.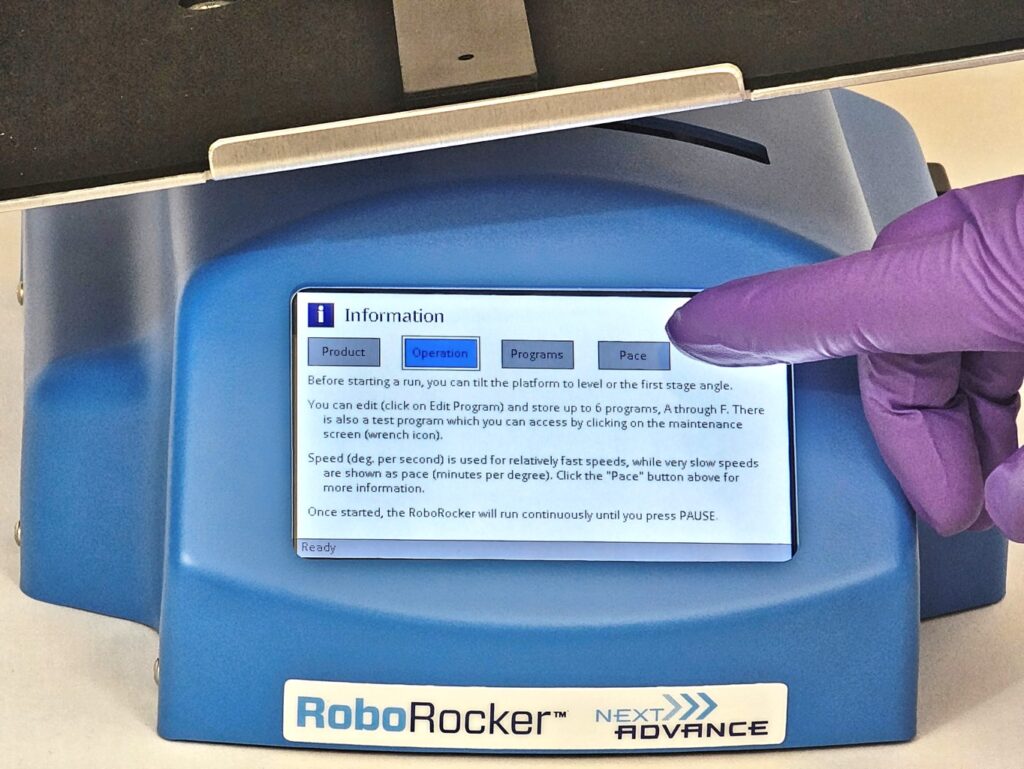 Select Operation, Programs, or Pace for quick guides on programming and using the rocker. 
Have a question? Need a quote?