Supplies for microcentrifuge model Bullet Blenders (BT12LT, BT24M, BB24AU and discontinued models BBX24, BBX24B, BBY24M). Consult your user manual for the best tubes to use in your specific model of Bullet Blender.
---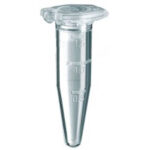 1.5 mL Eppendorf
®
Safe-Lock tubes. Nonsterile. Can be used in all microcentrifuge model Bullet Blenders except older models  with a "W" in the model number.
TUBE1EP5
.
---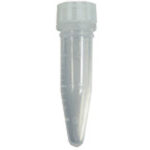 1.5 mL RINO
®
tubes. Sterile, RNase & DNase free.
For use in Bt24M, BB24AU and discontinued model BBY24M.
TUBE1R5-S
.
---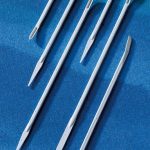 50 µl measuring spatula for dispensing beads. Sterile, RNase & DNase free. Available in 10-pack
SPAT2
or 50-pack
SPAT1
.
---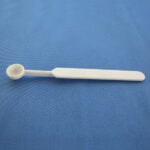 100 µl measuring spoon for dispensing beads. Available in non-sterile
MSP01
or sterile, RNase & DNase free
MSP01-RNA
.
---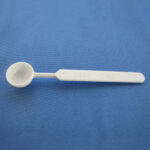 ---
See below for beads and bead lysis kits. Contact us for custom bead lysis kits.
---